Hmm. I checked and we're still at maybe rain. It didn't specifically say rain, but it looks that way. In case there was any question, it's definitely a Monday. Hello, Monday.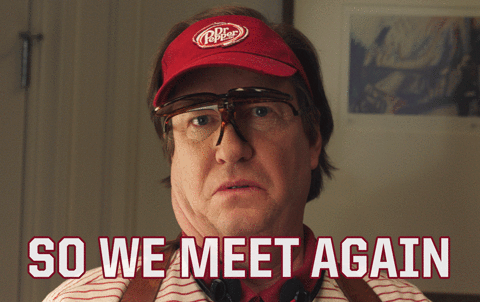 But I've got my coffee, I've had my breakfast (good, by the way. Who doesn't love breakfast?) and my mind is chugging its way up to full throttle.
The week has begun.
This week I'm going to try to break routine a little bit. To some degree, I have to, I have administrative tasks I have to complete, so that already changes things up. As for the rest, well, why not? It's a new week, and as a new week a great time to kick an old habit.
(I typed "hold habit, which, when you think about it, is much more accurate. Nothing can hold you in place like a habit. And it sure sounds like Aunty Ida is getting impatient with me as she's trying to escape the confines of her current manuscript. Whew, that was a long aside.)
Want to give it a shot too? Why not? So long, hold habits!
See? I told you it worked.
Check out my recaps of the hit new show "All My Traitors." Recap of episode 2, "Lock Him Up" is available now!
Check out  my full-length novels:
 

Aunty Ida's Full-Service Mental Institution (by Invitation Only)   

Aunty Ida's Holey Amazing Sleeping Preparation (Not Doctor Recommended) 

 The Great Paradox and the Innies and Outies of Time Management.

And download Better Living Through GRAVY and Other Oddities, it's free!

No sunny skies this morning, just gray and maybe rain. I should check on that.