I wonder if I should make another cup of coffee.
I wonder that a lot. Pros: coffee. Also, it's cool in here right now, and coffee is an automatic warming system.
Cons: It's coffee. Caffeine.
Rebuttal: I can do a half-caff.
Rebuttal to the rebuttal: I'm sitting down and the coffeemaker is all the way in the kitchen and also I'm writing a blog post.
Rebuttal to the rebuttal to the rebuttal: Coffee essentially writes blog posts.
Ah. Good point. Can it overcome the "sitting" part of the argument?
Let's find out.
Turns out the answer to that question is "yes." Now we know.
While the coffee is coffeeing, a reminder to come by on Friday for #AccountaClub, where we talk about how our stuff is going, whatever stuff that may be. You can comment here, or blog on your site if you prefer, and leave a comment so we can come see what you're up to or share in your frustration.
It's no pressure and no judgment.
Especially in the matters of coffee. Which I can hear dribbling away into the cup.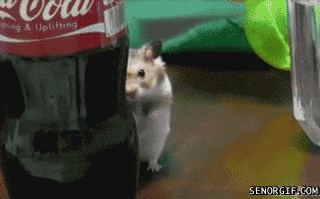 Like my political side? Read my opinion pieces here.
Check out  my full-length novels:
Aunty Ida's Full-Service Mental Institution (by Invitation Only)   
Aunty Ida's Holey Amazing Sleeping Preparation (Not Doctor Recommended) 
 The Great Paradox and the Innies and Outies of Time Management.
And download Better Living Through GRAVY and Other Oddities, it's free!