It's taking up storage room here, so I figured, hey, why not use it. Last year's fall colors.
So I thought I had the most genius solution to my storage problem: Instagram. Oh yes, thought I in my too-old-for-the-app naivety, Instagram will solve my problems and give me another social media outlet!
Only.
Well. Turns out the only pictures you can upload on Instagram are from your phone.
There are some work-arounds, but I think I may be heading back to flicker. Or follow my Inner Laziness Guru:
https://www.flickr.com/photos/144440142@N04/30655029766/in/dateposted-public/
And just give WordPress more money. I mean they're totally counting on it, right?!
Ironically, though, I had to use Flickr to embed that photo, because I couldn't do it directly from Canva for some reason, which is where I made it. And by "made it" I mean typed those words.
Proof of my Monday: I literally hit "publish" when I meant to save a draft. SAVE A DRAFT.
Arrghh.
Still working on this post, I'll update it when it's finished.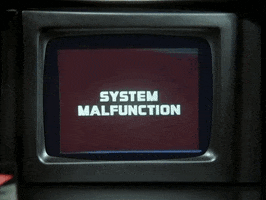 And here we go!
ANYWHO, (hmm, was that a little channeling of Aunty Ida?) The balloon drops on NaNoWriMo tomorrow, and I think I'm jumping in. Last year, for the first time since I started doing NaNoWriMo, I didn't hit 50,000. So I don't know if I'm starting with a chip on my shoulder or a monkey on my back.
I can't decide if a monkey on my back might be fun. We could become best friends and solve crimes together!
On a completely unrelated note, I think I know what I'm writing about for NaNoWriMo.
I'm hoping to have the next Galapagos post up, uhh, someday. Meanwhile, if you don't hear from me, the technology has gotten me. Please send help and chocolate cupcakes. Heavy on the chocolate cupcakes.
Check out  my full-length novels,  Her Cousin Much Removed,  The Great Paradox and the Innies and Outies of Time Management
 and Aunty Ida's Full-Service Mental Institution (by Invitation Only), and the sequel, Aunty Ida's Holey Amazing Sleeping Preparation (Not Doctor Recommended) which is now available!
And download Better Living Through GRAVY and Other Oddities, it's free!